Anyone who has spent typically 2 years or longer in digital media, or television and film post production related activities, knows that one of the fundamentals of the business is ceaseless technology and workflow reinvention.
If it ain't broke, it's a certainty that there is someone working on a "fix" right now that holds promise of bigger features, and innovative alternate uses of budget dollars in post.
The movie Gone Girl is a great example of the cutting edge in post production. Two key staff of the movie's post are Assistant Editor Billy Peake and Post Production Engineer Jeff Brue, who have been making presentations to audiences across the continent, speaking about the innovation of their work editing natively in 6K. Gone Girl post blurred the lines between offline, picture finishing, and visual effects, bringing it all in house as processes under the "editing" line item.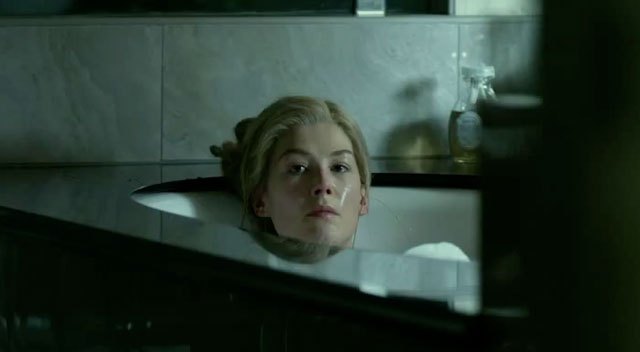 If a method didn't exist to handle a desired process, scripts were written to take care of things, automatically. There was lesser need than typically what would be handled by going outside to a picture finishing lab, or visual effects vendor, for common enhancements such as motion stabilizing a handheld shot, or repositioning a door in the background a little more to the right. Learning to code was the suggestion when asked what new skills should be explored for those in the feature editorial department.
It all would appear very familiar to those who work in a visual effects environment. What wasn't said, but still very clear nonetheless, is that the opportunity for this workflow marriage of editing, finishing, and visual effects for a film of this scale has been driven in large part by the hollowing out of traditional visual effects vendors from Los Angeles to other jurisdictions with irresistible tax credits. Left behind is a plethora of highly trained individuals with advanced skills who can't, or won't, uproot their lives to follow the vendors, and instead are abundantly available to make a home directly employed in the post department of the television series or feature production.
Yet it's difficult to tell whether those who aren't in the business of reinventing wheels will welcome an all-encompassing in-house workflow at all budget levels.
But it's also worth noting that there's nothing unusual about workflow mergers like these. Fifteen years ago, another Hollywood marriage was taking place in the independent film scene bringing digital video post production to feature filmmaking as a result of HD technology coming online. Except for a few holdouts, digital media has supplanted film to become the dominant process of acquisition, post production and distribution.